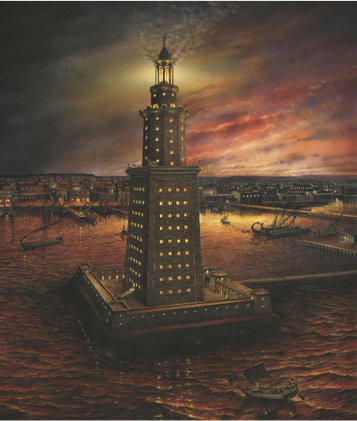 About Pharoscion Global
 Just the way Pharos - "The Lighthouse of Alexandria city" was built to help guide ships into port and Julius Caesar, in his Civil Wars (Part III, 111-112), describes the strategic importance as, "Now because of the narrowness of the strait there can be no access by ship to the harbour without the consent of those who hold the Pharos", likewise, Pharoscions pledge to deliver effective and successful state of the art solutions to various global businesses.
 Our work is driven by powerful ideas derived from a deep understanding of our clients and their points of interaction, which make us different from others.
 Our pledge is to deliver effective and successful state of the art solutions to various global businesses and will be our client's all-weather partner.
Where we are?
Pharoscion is currently supporting MSME Businesses Globally in 4 Continents successfully.
What we want to be?
As a team we aim to become a Global brand on which people trust
Happy Global Family
Happy Global Family
To provide efficient services to our global clients by applying elegant and robust web and mobile application solutions through the use of data science, web programming, apps design & development, cloud computing, digital marketing, business consulting and artist management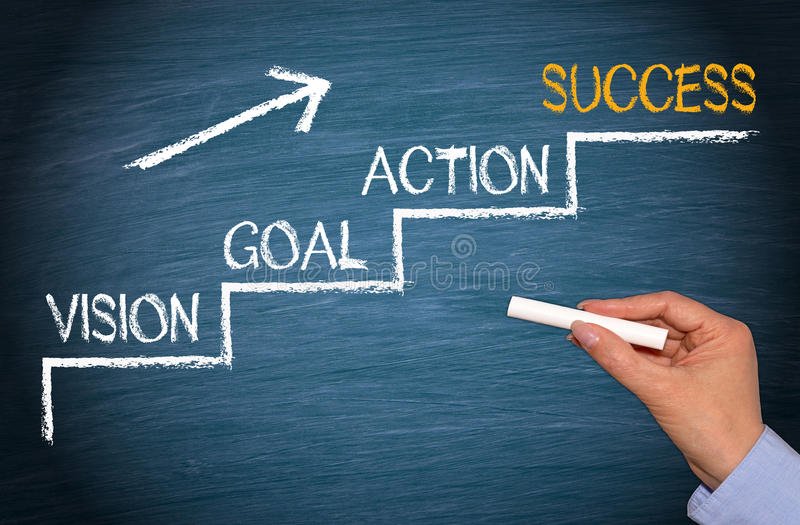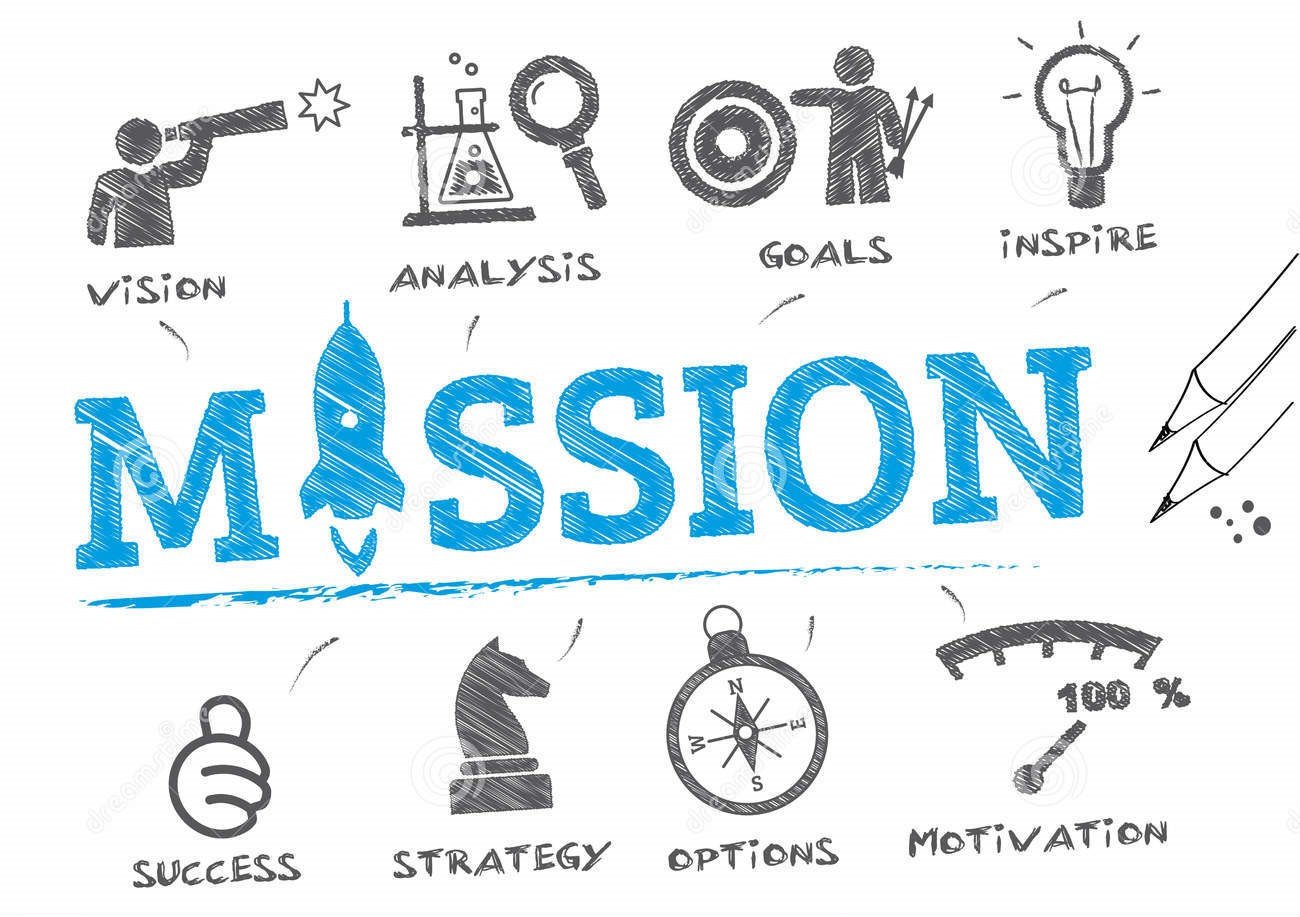 To provide our clients with high quality, creative & affordable online and desktop solutions which deliver new & effective ways to reach their business objectives. In short, "Your dream is our mission".
Ambitious - Pharoscion has an aim to achieve high In life, that's how one can succeed.
Team - Oriented -Every Pharoscion is first to initiate in team and is definitely a team player.
Optimistic -Every Pharoscion has a positive attitude towards their work.
Adaptability -Every Pharoscion has a can-do attitude and a mindset of learning new technology on the go.
Commitment -Every Pharoscion is committed towards their work and is a go- getter.
Punctual -Every Pharoscion is punctual towards his work ethics.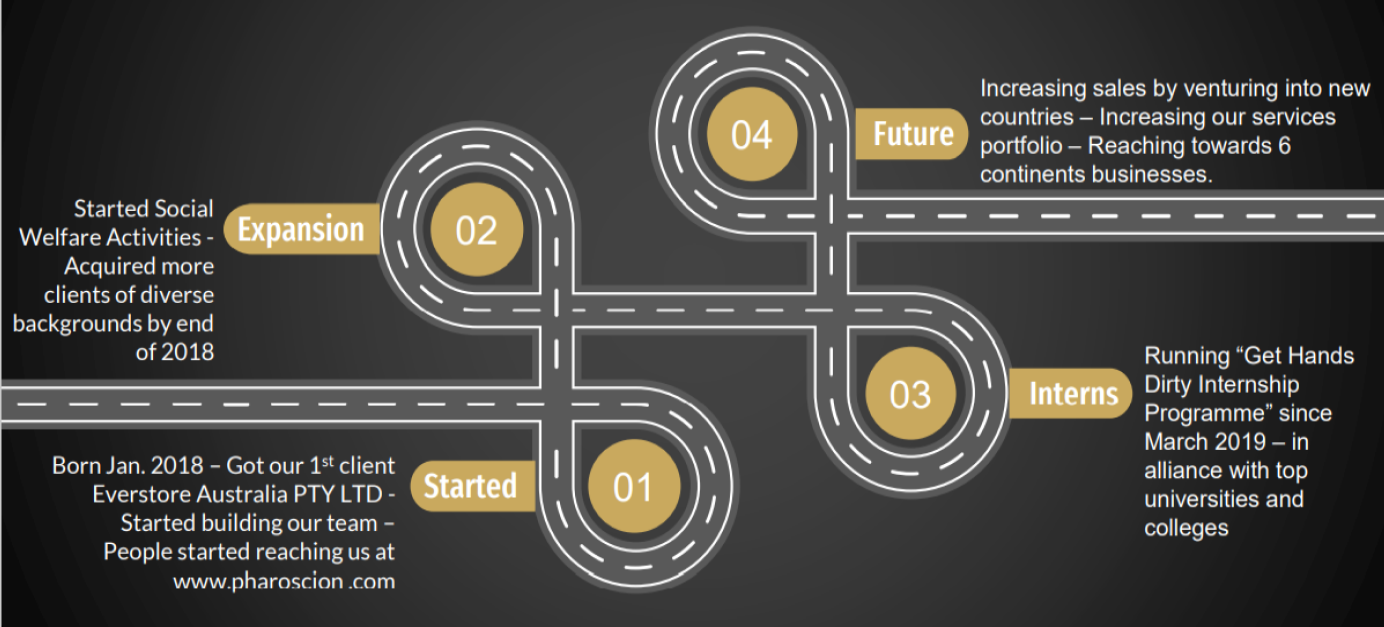 Our Services
Our Services
We are committed to enlighten your business with latest technologies, design thinking, business consulting and digital marketing.
Social Responsibility Towards Society
Brahmani Welfare Foundation
We collaborated with Brahmani which performs various environmental activities including educating masses through public education campaigns.
The Leisure Time
During Covid-19 lockdown, we organised The Leisure Time event which included fun activities like poster making, making best out of waste, fancy dress event etc, in various schools for innovative learning purposes.
Sounds Of Nidra
We collaborated with Sounds Of Nidra (music composing company) for helping patients overcome mental health issues like autism & dementia, abnormal growth of brain lesions globally by providing binaural beats, different frequency music etc.,.
Best Out Of Waste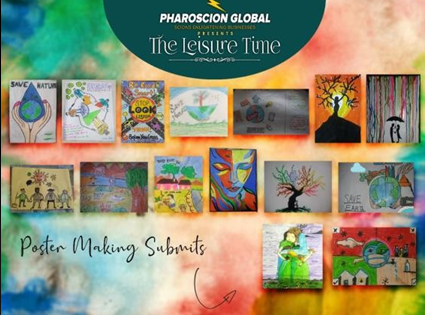 Poster Making
Brahmani Welfare Foundation
Fancy Dress Contestants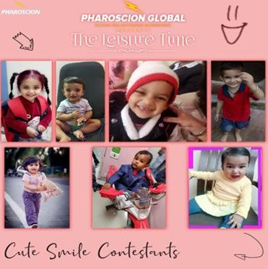 Cute Smile Contestants
Sounds Of Nidra
Get Hands Dirty
Get Hands Dirty Programme
Pharoscion Global started "Get Hands Dirty" programme in alliance with top universities & colleges like IITs, IIMs, NIFTs, NITs etc.,. Interns from these premier institutes have worked on live projects, interacted with international clients and delivered phenomenal results.

As of October 2020, over 400 students of these leading institutes have applied for this programme and few of them got chance to get their hands dirty working on various projects of our clients across the globe.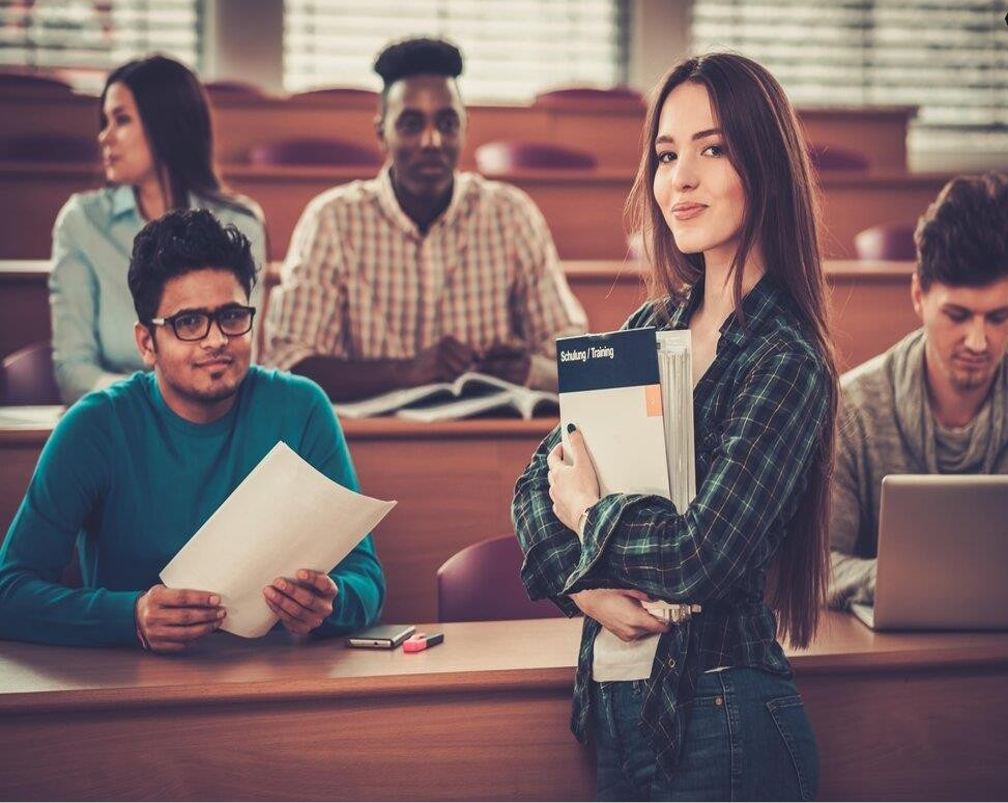 News / Recent Events
News / Recent Events
Get all the Information about upcoming events now. We would be glad if you join us.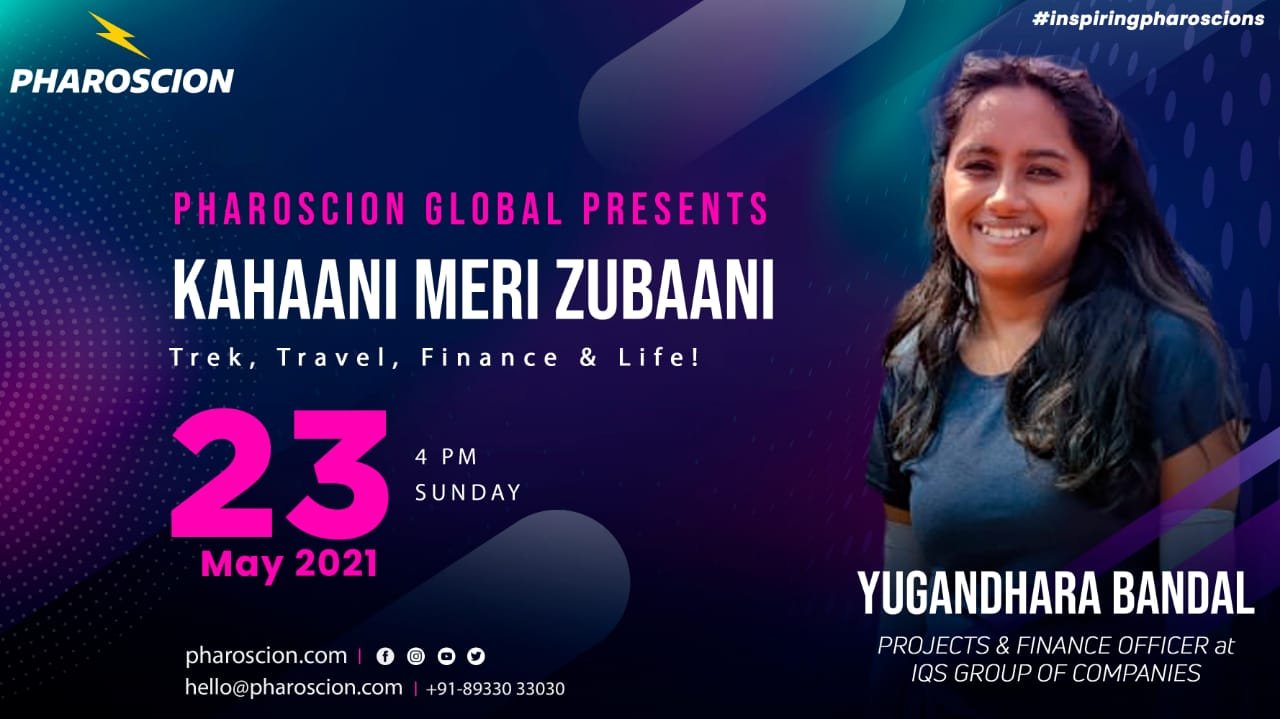 "We already have wings, let's fly and reach the Horizon".
Pharoscion organised a virtual event on "23rd May, 2021 at 04:00, PM", the aim of which was to empower the inner qualities of every individual.
"Make yourself and your kid understand the importance of English and Hindi Literature."
Pharoscion will be organising an online event where writer-poet Mr. Abhishek narrated his stories and poems and other participants got opportunities to share theirs too.
Experience shared by our clients
Experience shared by our clients
Leela Creations
— Mr. Prashant Prasad
"Pharoscion has increased our reach 10 times through its services. Approaching them for any issues is simple and their response is also very quick, energetic and positive. They listen to your problems and deal with it professionally. The best thing is that on multiple occasions they have gone beyond their regular working hours in delivering results."

MallTooHall
— Mr. Saurabh Jaiswal
"Our entire IT support is handled by Pharoscion. They are very quick in delivering the results. Pharoscion goes beyond just the client relationship like, sometimes they have extended their working hours to help us out, provided vital suggestions on how can we improve. We are expanding now and our IT services will always be handled by Pharoscion."

Sounds of Nidra
— Mr. Ajit Deshpande
"Pharoscion has built so much trust that we are more like a family to them not just a client. They have provided very simple & easy approach and are always available for any kind of assistance. They are also very professional when it comes to meeting deadlines. Businesses are done on trust, we have faith in Pharoscion and we want to grow with Pharoscion."
Scions Enlightening Businesses Globally
Email Us
hello@pharoscion.com
Social Media Keyword
@pharoscion